The Significance of Signs and Signage in Health Care Institutions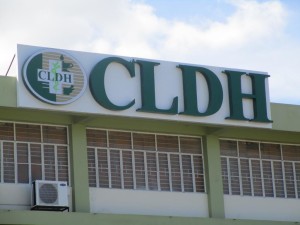 Establishments need indoor or outdoor signs and signage for many different reasons but the most appealing, probably, is their significance to our health care institutions, which provide inpatient and outpatient care, diagnostic and laboratory services, nursing and elderly care, medicines, and more. A well-built health care system, therefore, is essential in creating healthy and happy communities. Now, what is the role of hospital signage, clinic signage, and the like?
We are taking one of the best hospitals in the Philippines, the Central Luzon Doctor's Hospital (CLDH) as a reference. It is a private tertiary-level training hospital accredited by the Department of Health and the Philippine Health Insurance Corporation, having 200 beds available for all patients. Located and serving from Tarlac City since 1962, CLDH is a member of the Philippine Hospital Association and the Private Hospitals Association. It is established out of the desire to provide everyone not just around Tarlac but also the neighboring areas and all Filipinos better and more effective health care services. It has the best signs and signage system in place, making it a good reference for understanding the importance of these visual tools since then and up to now.
So, here are a few points to consider when it comes to their effectiveness:
They are effective in providing information about patients.
When you visit hospitals or clinics, the signage placed naming the different department or services, is a big help not just for visitors like you but for the medical professionals as well. These tools make it easier to identify the section to go or find confined patients. This way the delivery of health care services is faster and the patients are provided with immediate emotional support from their friends and family.
They are effective in informing everyone about health care services.
The time you need to find the nearest hospital or clinic, signs and signages are such a big help. Accidents and calamities happen anywhere and in the absence of outdoor signs, you will have a hard time finding one in order for the victim to receive medical aid the soonest possible time. Acrylic signage, stainless signage, or any type of signage are proven very helpful, especially during the night because people only depend on lights and signals to see each other and find something.
They are effective in marketing health care institutions and their services.
Just like other establishments, private hospitals are in need of customers; they need these marketing tools to introduce themselves to the health care sector, get the attention of everyone, and maintain clients. And, indoor and outdoor building signage and others allow them to achieve all these goals. Anytime and anywhere, they can introduce their quality services, whether outside or inside the premises. Outdoor signs for passers-by and indoor signs to reinforce current client impression.
They are effective in promoting friendly identity for hospitals.
Because visitors can easily go around and find what they need, they feel welcomed. They can say that the management is really thinking of them, that they care for them, that they are important, and so on.
They are effective in making transactions faster and easier.
How? It is simply because signs and signage lower the number of inquiries. The lesser the inquiries, the faster and easier hospital or clinic staff can proceed with their tasks. Everyone's needs will be answered so they will have a wonderful experience in the hospital. Patients will get well soon and visitors can bring in positive vibes.
With all these benefits in mind, we can say, "Thank heavens! We have signs and signage."
Are you interested to improve the signage system in your health care institution? Look no further than the number 1 signage maker or sign maker in the Philippines, M & G Global Ads.
Summary
Reviewer
Review Date
Reviewed Item
Author Rating