Signs and Signages As Part of Commercial Success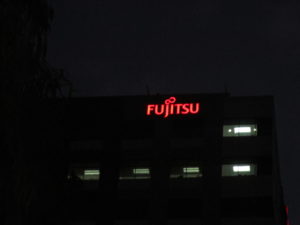 Commercial signs and signage are everywhere, in front of you, on your right, on your left, at your back, and even over you. That is how popular these marketing tools are. They have become part of our lives and most especially, part of all and every entrepreneur's success. They represent businesses anywhere and anytime. In fact, when travelers visit a particular shopping mall, they forego dropping by at the customer service section to ask directions going to their favorite brand or what; instead, they just go ahead and search by reading outside store signage. Why?
Simply because this is easier and faster considering that acrylic signage, stainless signage, and others are very attractive or shall I say, enticing to the eyes. They shine and glitter like diamonds in the sky (I mean in the walls, up high a building, right beside the front desk, and more). Looking at them has even become instinct in us. Our mind immediately tells us to gaze at their beautiful design, intricate lettering, and colorful lighting.
Awesome, right?
As such, they are a must not just for newcomers in the commercial market but also for current and experienced entrepreneurs; something that should be maintained by your business forever.
Check out how these commercial establishments have reached the top and keep their competitive edge while maintaining their store signage, restaurant signage, acrylic signage, and building signage, respectively.
First on the list is LUSH. The company has just branched out in Manila, bringing with them fresh and handmade cosmetics that everyone loves. Fresh? Like there's no preservatives or something? Well, YES. That is how amazing this UK based cosmetics store is. And if you ask them why. They will answer you with, "We believe effective products come from fresh ingredients." (Speechless). True enough, indeed. What makes the company even more interesting is they are 100% vegetarian and are fighting against animal testing. Yes, they do not use animals to test products. And that's not it. They observe naked packaging and ethical buying.
Fresh, handmade, vegetarian, effective, and ethical, what more can you ask for? LUSH products are the answer to all your cosmetic problems, for your face, body, hair, and more. Just look at their logo, white for freshness and capital letters for simplicity and boldness, beaming in black background. You just can't help but look at the signage, go inside, and see what's in store for you.
LUSH has been a famous brand all over the world. As the leading cosmetics store offering fresh and handmade products, it has 800 branches in 51 countries today, including Philippines, of course.
                       Second is bagnetboy. Yeah boy! Bagnet in the house, yo! Hahaha. Well, I'm not a rapper but the meaty, tender, well-seasoned, and crispy pork belly (bagnet) at bagnetboy is fantástico! Take one cube and dip it in their vinegar (the best vinegar I've tasted so far). . . heaven!!! Boy, you've got to try it! There's nothing like it. Only in bagnetboy. It can make you sing and say, hallelujah!! (that's for me, I don't know about you, Hahaha) Hungry? Can't wait to taste it?  You can find bagnetboy at their nearest branch in your place. Where you located? They have many branches. At bagnetboy, you'll go out full and satisfied. Price? Affordable. Taste? Perfect. Experience? Wonderful. You will always go back at bagnetboy. Excellent customer service, clean counter, orderly kitchen, and interesting signage, glowing in yellow light. Plus, the pig mark is so cute. Simply adorable.  Oops! I think I'm craving for tuna now.
                             The signage at Davao Tuna Grill is just so inviting, with red fish on both sides, ocean inspired lighting. I feel like I'm dining in a beach side or front seafood grill establishment. Hahaha. Davao Tuna Grill is famous for their different native Filipino cuisines. If you're up for something local, they have exactly what you need. Eyeing for their grilled tuna belly and panga (jaw)? How about their crispy tuna buntot (tail)? Or, their specialty dishes like sinigang na ulo ng maya-maya, salmon, tuna panga, or tiyan ng bangus? You can find them at any of the major shopping malls in Metro Manila.
Enough of food guys. Hahaha. Let's move on to Springfield. After your fantastic meal at bagnetboy or Davao Tuna Grill, pass through Springfield to check out their latest fashionable clothing both for men and women. It isn't hard to find Springfield as their signage is glowing in white with letters spelled out big and bold. Walking around the store, searching for that best outfit actually promotes faster digestion so you'll go out with a flashing smile because you feel light, and of course, you've got the trendiest clothing in stock. Perfect!
You've covered your cosmetic needs at LUSH, satisfied your fried pork belly craving at bagnetboy, tasted the most delicious, savory grilled tuna ever at Davao Tuna Grill, and got the outfit of your dream, is there something else missing?
Oh! Thank goodness! The Fujitsu signage is such a big help. You finally found their branch in the Philippines. A Japanese multinational company, they are actually the third of the largest IT services provider around the world. Servers, storage, personal computers, peripherals, software, microelectronics devices, telecommunications, automotive, and more, Fujitsu has everything you're looking for.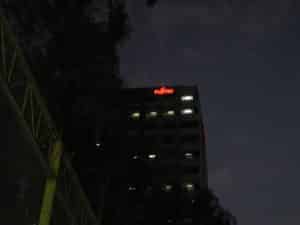 Can't get enough of these awesome businesses? Contact M & G Global Ads, the number 1 signage maker or sign maker in the Philippines.